The 73-year-old country singer has won over a new generation of fans and plans to capitalise on it
With catchphrases including it costs a lot of money to look this cheap and if you want the rainbow, you gotta put up with the rain, Dolly Parton was a master of the sassy quote long before Instagram made such quips internet catnip. Little wonder, then, that the 73-year-old star is finding a new fanbase in the social media generation, inspiring a raft of fashion collections, TV shows and podcasts.
This week Shrimps a label known for bubblegum-coloured faux fur coats worn by celebrities such as Alexa Chung launched its latest collection, for which Dolly was a key reference. Featuring rodeo prints, wide-brim hats and fringe detailing, the clothes pay homage to the feminised take on western wear with which Parton has long been associated.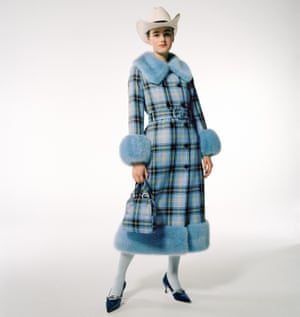 Source: http://www.theguardian.com/us