The Duke of Yorks interview has exposed a leadership vacuum within the House of Windsor
Future historians may conclude that Prince Andrews defining achievement was to gift the nation a new verb.
Following a tumultuous week when his car-crash interview shook the House of Windsor so vigorously it seemed its palaces were in danger of losing their crenellations, the Duke of York now finds himself banished from duties. His fate is the 21st-century equivalent of that which befell the difficult minor royals of previous eras who were locked up in asylums, away from the public gaze.
Prince Andrew has been de-royaled, if there is such a word, said the historian and biographer Robert Lacey, an adviser to the acclaimed Netflix series The Crown. At the risk of sounding melodramatic, I really would compare it to 1936 and the abdication of Edward VIII. What we are talking about is effectively the removal of a member of the royal family as a result of public opinion.
The duke can take some comfort from the knowledge that if he had been around a few hundred yearsago, things could have been worse. One can even compare it to 1649, when Charles I was executed, Lacey said. This is a reminder that what was an institution of absolute power now depends ultimately on the consent and approval of the communities it seeks to represent, and Prince Andrew failed in this respect.
Arrogant, aloof and slow-witted, according to some who have encountered him, the dukes interview last weekend with Newsnights Emily Maitlis is now seen as a textbook example of how not to conduct a damage-limitation exercise.
Perhaps he should have heeded the lessons of history. Princess Dianas bombshell Panorama confession did huge damage to the royal family. Prince Charless decision to admit to adultery via a television interview greatly reduced his standing in the eyes of the public.
Andrew is a bit of a plonker, everybody knows that, said one source close to the palace. Theres no way he should have been allowed to do that interview. They should have just sent him off to Australia. That would have been a bloody good idea. Out of sight, out of mind.
The dukes former adviser Jason Stein, who resigned shortly before the broadcast after only a month in the job, was one rare voice who was opposed to the interview. But Andrews private secretary, Amanda Thirsk, who has now been moved from her post, disagreed with Stein, seeing the interview as a chance for the duke to put some distance between him and his late friend, the disgraced sex offender Jeffrey Epstein.
Ultimately, the decision came down to the duke and, confident in his abilities to swing public opinion, he agreed to be interviewed. It was to prove a catastrophic example of hubris.
What he has managed to do is achieve the worst of both worlds, one lawyer said. He has done the interview, but hes left lots of things unanswered. And he has not given a coherent explanation of what happened.
It appears Buckingham Palace was incapable of spotting the bear traps that the interview presented a sign, according to insiders, of institutional decay. Theres a lack of discipline there at the moment, the source said. Sir Christopher Geidt [the Queens private secretary from 2007 to 2017] was a real steadying hand. But hes not there now.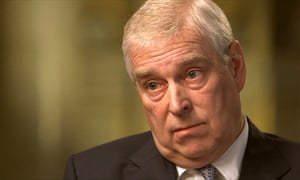 Source: http://www.theguardian.com/us