Exclusive: Men who fled own country after threats to out them have been detained in Australia
Two Saudi journalists who fled the country after one was interrogated and threatened with their relationship being outed by authorities have been detained in Australia after seeking asylum.
The men, who arrived in Australia some weeks ago, have drawn stark similarities between their treatment in Saudi and their treatment in Australia. They allege they have been threatened with violence twice by other detainees while in the detention centre, intimidated by guards, and witnessed rampant drug use among detainees.
We ran away from being detained arbitrarily and jailed for no reason, only to arrive in Australia and find ourselves here in jail, Sultan* told the Guardian.
Weve been threatened with it in Saudi but it never actually happened until we came here.
Sultan is a journalist and former employee with the ministry of media, and has assisted numerous foreign journalists in Saudi Arabia as a field producer, as well as defending the regime to international press.
However, he says the government began suspecting him of leaking negative material something he strongly denies and he was targeted and interrogated as the regime became increasingly suspicious of any contacts with journalists who might be critical of the regime.
In 2018 a foreign media crew obtained key documents related to the mistreatment and detention of journalists by the Saudi regime. The documents were smuggled out of the country, purportedly with the intention of passing them to the dissident journalist Jamal Khashoggi, who was subsequently murdered in the Saudi consulate in Istanbul in October 2018.
No intention of being a dissident
Sultan and Nassar* lived a comfortable life of relative wealth and privilege in Riyadh. They shared a home but kept their relationship secret. Homosexuality is illegal in Saudi Arabia, and punishable by death.
The country is also notoriously harsh on journalists and dissent,although Sultan says he is not and has no intention of being a dissident.
I loved my life in Saudi Arabia and I enjoyed helping the kingdoms image abroad by ensuring that the foreign media portrayed the country fairly and accurately, he said.
But after being unfairly targeted by the ministry of media and the presidency of state security, I was left with no choice but to leave the kingdom and seek asylum elsewhere.
Some months before Khashoggis murder, Sultan received a call to come into a prison on the outskirts of Riyadh.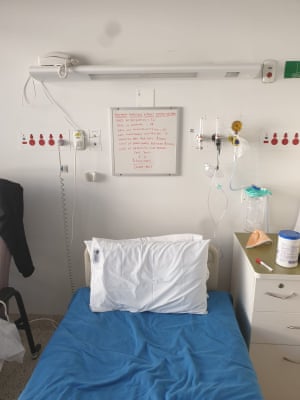 Source: http://www.theguardian.com/us